OVERVIEW
Administrator Roles are designed to help streamline the management of your administrators' permissions, reducing workload and enhancing security. Administrator Roles are included with our Inform and Engage packages and are not available to customers on legacy packages.

VIEWING EXISTING ROLES
Roles can be accessed by clicking on the

menu item. Here you will see a list of existing roles in the system. From this page you can create new roles, and edit or delete existing roles.

CREATING A ROLE
Clicking

will bring you to the role creation page. Here you can set the name of the role and any permissions that role should have. The permissions available are exactly the same as those that can be selected from the administrators page. More information about the permissions can be found here .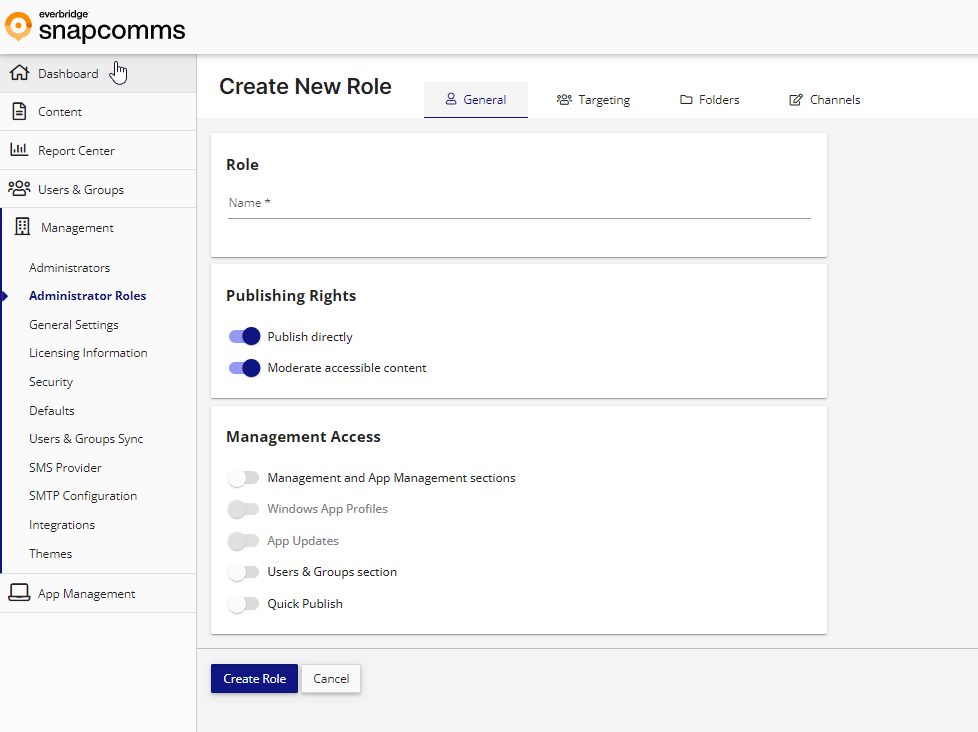 EDITING A ROLE
Clicking on the name of the role from the list of roles will bring up the editing options. Here you will have full control of the name and permissions.

DELETING A ROLE
If you no longer need a role, it can be deleted by clicking the checkbox next to the role name and clicking

. Note: This will only succeed if no administrators are currently set to use the role. You can bulk change the role for a group of administrators from the administrators page.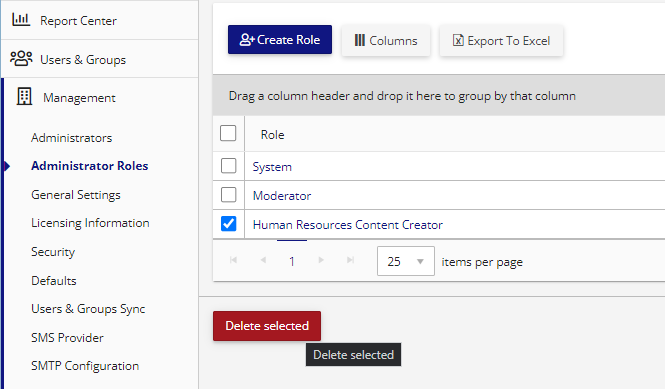 APPLYING ROLES
Roles can be applied to administrators individually or in bulk. To change the role for a particular administrator, edit their details from the administrators page and pick from the "Administrator role" dropdown.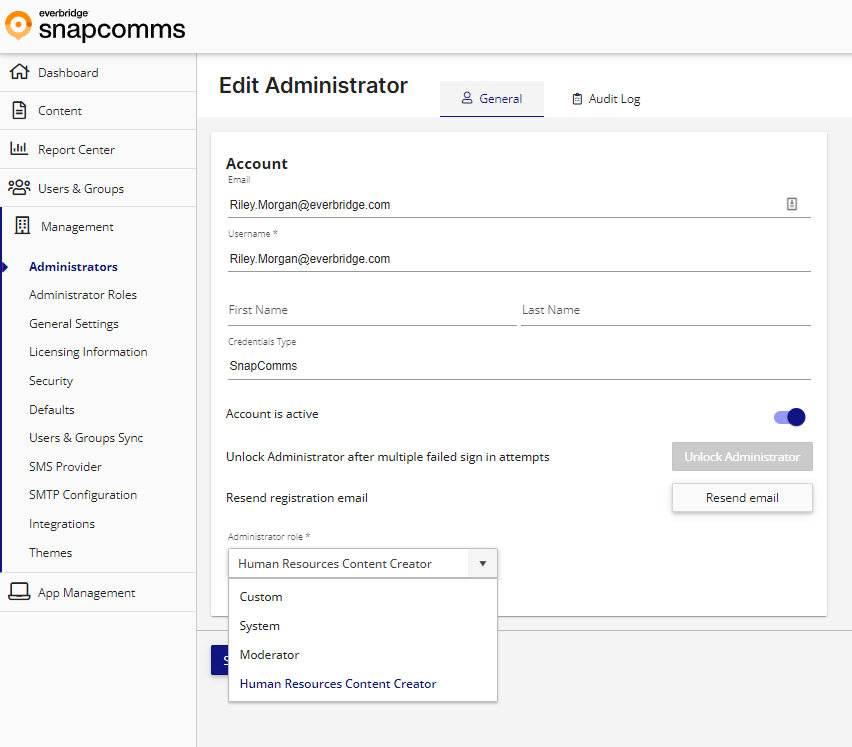 Roles can also be applied in bulk. You can do this from the administrators screen by checking all the administrators you want to change and then clicking

. This will bring up a dialog allowing you to pick the role.