To use your chosen SMS Gateway for sending SMS Alerts from SnapComms, you first log in to your Content Manager as an Administrator with access to the Management menu. Then, follow the steps below to complete the configuration of your SMS gateway.
STEPS TO CONFIGURE YOUR SMS GATEWAY
From the Management Menu, navigate to SMS Provider.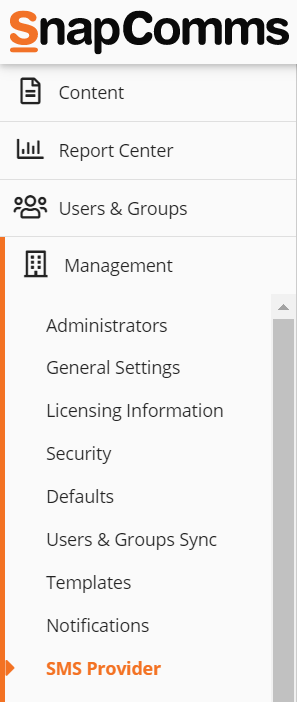 Select the Gateway provider you have chosen from the drop-down list.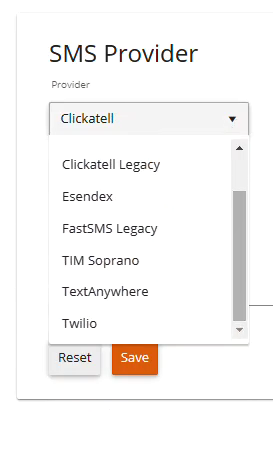 Supply the required information from your SMS gateway provider between the appropriate XML tags. The minimum information required will depend on your SMS Gateway provider. For example, if you selected Esendex, your screen should look similar to the below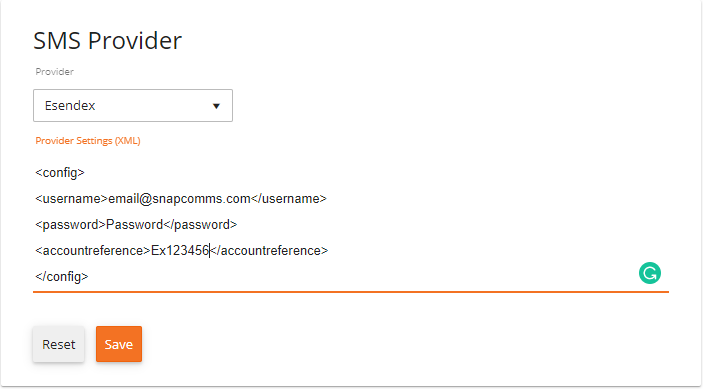 Review the information and Save.